Welcome to Riceville Family Care & Therapy Center - "Come Here to Go Home"
Located in Riceville, IA, we are a community owned, non-profit skilled nursing facility & outpatient therapy clinic. We have been serving North Iowans & Southern Minnesotans since 1972.
Our dedicated, professional staff is committed to the best care of our residents. We strive to obtain our resident's goals; whether short-term or long-term.
2009 Winner of the Prestigious Governor's Award for excellence in health care, one of only three facilities to win this award in 2009. Then in 2010 we were recognized as one of the Best Nursing Homes in America by US News & World Report (Feb 2010 issue).
Our mission is to provide nursing and medical care for the elderly and disabled population of Riceville and the surrounding service area. Service shall be provided without regard to race, religion, ethnicity, gender or sexual orientation.
Our campus offers a variety of services to fit your needs. We invite you to learn more about our facility and the different services we offer by browsing our site or give us a call at 641.985.2606 to set up a personal appointment with one of our staff.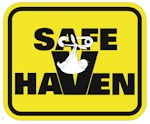 Riceville Family Care & Therapy Center
915 Woodland Ave. | Riceville, IA 50466
Ph: 641.985.2606 | Fax: 641.985.4070
We welcome your comments and feedback about our website!
Click here to send us your comments
Click here to view our Notice of Privacy Practices or here to view our Complaint Form.
© 2010- Riceville Family Care & Therapy Center.
Site designed and hosted by Web Design by Duhrkopf